Friday, 18 August 2017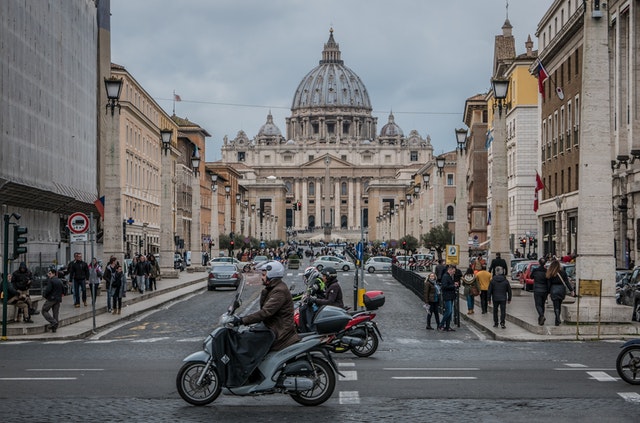 When we plan our vacations and trips we think of all the wonderful place to go, food to eat, places to stay and people to meet. Our beautiful world is rich with different experiences, cultures and adventures. It's very easy to get caught up in all the excitement and fail to plan for the unexpected such as a catastrophic weather event, riots, personal medical crisis and… God forbid… a terrorist attack.
Unfortunately terriorist attacks are becoming more common and often happen in some of the most popular tourist destinations in the world. For that reason, it's important to include some crisis thought and planning time when you prepare for your next destination trip.
Here are 4 helpful tools for an unexpected travel crisis
Facebook's Safety Check
Facebook now has a great new resource called SafetyCheck. It's a place to go and connect with friends and loved ones who may have gotten displaced during a crisis. If you're in the affected area, you can tell your friends you're safe and check to see if they're safe, too.
STEP
Take a moment and register with the State Department's Smart Traveler Enrollment Program (STEP). When you do this you will have the following resources:
Receive important information from the Embassy about safety conditions in your destination country, helping you make informed decisions about your travel plans.

Help the U.S. Embassy contact you in an emergency, whether natural disaster, civil unrest, or family emergency.

Help family and friends get in touch with you in an emergency.
State Department Travel Warnings and Alerts
The State Department also has a great site where you can go and research your potential travel destination.  You will be able to see if there are any alerts and warnings related to your travel area. From the State Department alerts and warnings site:
Travel Warnings: We issue a Travel Warning when we want you to consider very carefully whether you should go to a country at all. Examples of reasons for issuing a Travel Warning might include unstable government, civil war, ongoing intense crime or violence, or frequent terrorist attacks. We want you to know the risks of traveling to these places and to strongly consider not going to them at all. Travel Warnings remain in place until the situation changes; some have been in effect for years.
Travel Alerts: We issue a Travel Alert for short-term events we think you should know about when planning travel to a country. Examples of reasons for issuing a Travel Alert might include an election season that is bound to have many strikes, demonstrations, or disturbances; a health alert like an outbreak of H1N1; or evidence of an elevated risk of terrorist attacks. When these short-term events are over, we cancel the Travel Alert.
Travel Insurance
Finally make sure you get good travel insurance that covers unexpected events. Encountering the unexpected is often a part of travel; ranging from the inconvenient to a truly serious emergency. We have partnered with Travelex Insurance Services to offer comprehensive travel insurance and trip insurance protection coupled with extensive 24-hour emergency assistance services to meet the challenges of today's travel and help you enjoy a worry-free trip.
Enjoy your travels by planning ahead for unexpected events. Contact us today to learn more and purchase travel insurance for your next great adventure!

Posted on 08/18/2017
12:35 PM
by Travel Coverage

Friday, 23 June 2017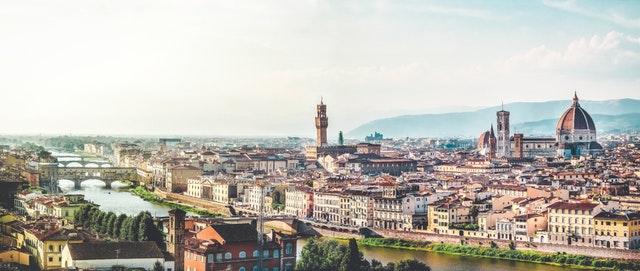 Senior adults: You have worked hard over the years and have now arrived at the time of your lives where you can travel and enjoy the fruits of your labor. And that is exactly what you are doing! AARP says that 99% of baby boomers traveled for leisure last year, with an average of 4-5 trips in 2016!  
There are so many great resources for senior travel. So many in fact that it can get very overwhelming to find the good ones! We'd like to save you some time and energy by giving you a list of our top 5 favorite online resources for senior travel! 
Wherever you decide to go and whatever you decide to do, we hope you enjoy your travel adventures! Hopefully we have helped you get the trip planning started. Don't forget to choose and purchase the right travel insurance plan for your trip. We have everything you need to navigate that process here!

Posted on 06/23/2017
11:25 AM
by Travel Coverage

Wednesday, 19 April 2017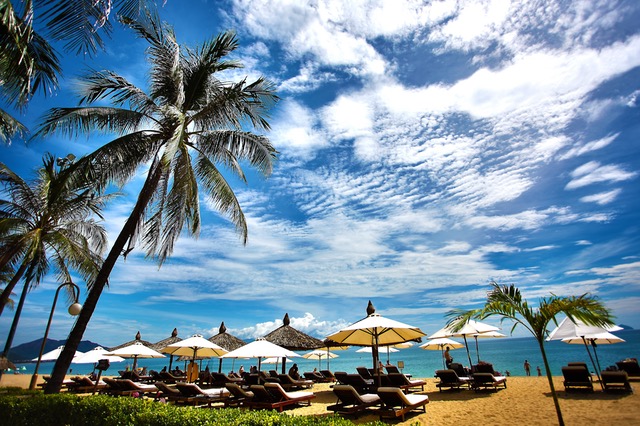 Are you planning to travel internationally soon? Getting everything ready for that vacation or business trip to Europe, Asia or another wonderfully exciting continent can be a daunting task. That's why we've put together this list of resources to help ensure you are fully prepared for that upcoming international trip! 
For Travel Insurance
Resource #1
For hot hotel deals around the world, in-depth destination guides, travel stories, trip planning tips and more we recommend JetSetter.com. They've cover every subject on international travel including best sunsets around the world, where to find the best craft beer in Japan to island hopping in Greece! You just can't beat it! 
Resource #2
For International connectivity we recommend SkyRoam - Unlimited global Wi-Fi at your fingertips. Having access to the internet has become a way of life for us and is essential when traveling internationally for many reasons including safety. Don't leave home without your Wi-Fi!
Resource #3
When traveling internationally, having additional travel insurance coverage is essential! We have several plans available including international student travel, international major medical and international term life. Visit our website for all of your international travel insurance needs!  
Resource #4
One thing you MUST to do and LOVE to do when traveling internationally is EAT! You get to try authentic cultural foods that just aren't the same when Americanized in the states. Yet, it's often difficult to find the best places to eat locally when you're traveling the globe. Well, look no further! We found this great article: 207 of the Greatest Restaurants in the World, According to Those Who Eat, Cook, and Travel for a Living. Bon Appétit! 
Happy Traveling!  

Posted on 04/19/2017
1:13 PM
by Travel Coverage

Friday, 24 March 2017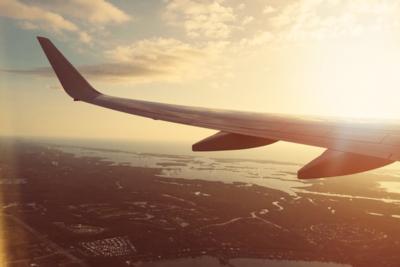 Do I need travel insurance? We get this question often. Here's our answer: When planning for that vacation, business trip, school trip or perhaps a honeymoon, travel insurance is such a low cost way to add additional peace of mind that you've covered everything and can enjoy your trip! That being said, there are times when travel insurance isn't crucial.
Travel expert Rick Steve's says "For some travelers, insurance is a good deal; for others, it's not. What are the chances you'll need it? How willing are you to take risks? How much is peace of mind worth to you? Take these considerations into account, understand your options, and make an informed decision for your trip."
We couldn't agree more! That's why we're here to help you research the different types of travel insurance options and determine your own level of risk and security for each individual trip.
Wanderlust Travel Magazine shares several real life situations in which not having travel insurance cost various individuals thousands of dollars. One example: A scheduled flight, stretcher and doctor escort from Australia can cost £15-20,000! Hospital costs in France can average $853 per day. Read more here for helpful information on why you should get travel insurance.
When travel insurance isn't necessary
There are some travel experiences in which additional insurance isn't a necessity. If you're traveling domestically on a low budget flight and staying with relatives, it's unlikely that something could go wrong. You're probably ok without it if you get a cheap, last minute deal on flights as well.  
When you absolutely need travel insurance
We recommend adding travel insurance on all other trips. Especially the following:
International travel

Adventure travel

If you think you may need to cancel your trip

Traveling with a chronic medical condition

Traveling with valuable items

Costly trips

For emergency medical security

For protection in case of flight accidents

For baggage loss or delays

For possible emergency evacuation due to natural disaster or terrorism.
We hope this resource is helpful to you and we've helped answer the question 'do I need travel insurance'. You can quickly and easily find and purchase the right travel insurance plan for your trip here! Happy traveling!

Posted on 03/24/2017
12:59 PM
by Travel Coverage

Friday, 10 March 2017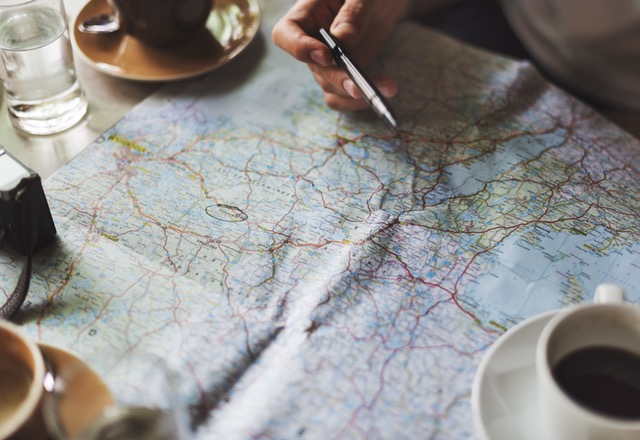 Vacation planning can be fun and arduous at the same time! Once you've chosen your vacation destination, the decision making process begins. And there are MANY decisions to be made like how much to budget, where to stay, where to eat, sightseeing options, local entertainment and many more. Fortunately there are lots of websites available now with the single purpose of helping you find the right options to fit your vacation style! And.. unfortunately there are lots of website available now…. you get our point!
To save you hours and hours of digging through online articles about vacation planning, we've done the hard work and narrowed them down for you.
Here are our FAVORITE VACATION PLANNING WEBSITES

We hope this list of our favorite vacation planning websites is helpful to you. Also remember to choose and purchase the right travel insurance plan for your trip. We have everything you need to navigate that process here!

Posted on 03/10/2017
6:51 PM
by Kari Slusser